WSOP Adds 11 Online Gold Bracelet Events to Upcoming 2021 Series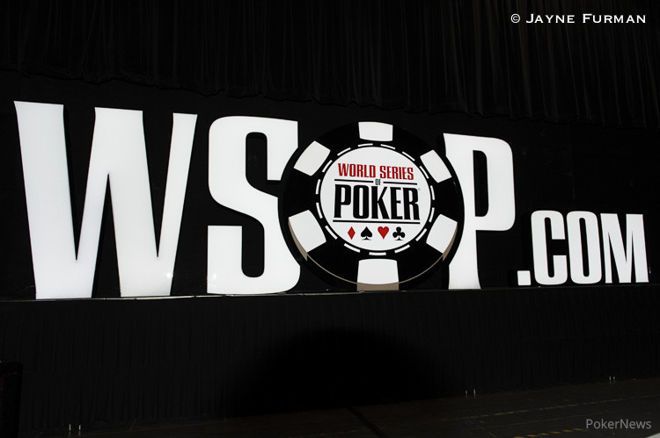 The 2021 World Series of Poker (WSOP) in Las Vegas is two weeks away, and on Friday officials announced they would be adding 11 online bracelet events to the 88-bracelet event schedule.
Online events, which range in buy-ins from $400 to $7,777, will be held every Sunday from October 3 through November 21. Most of the events, ten to be exact, will be available to WSOP.com players located in either Nevada or New Jersey. A single online bracelet event will be offered in the WSOP PA market to Pennsylvania players.
"Online poker is an important form of tournament poker in 2021," said WSOP executive director Ty Stewart. "Our philosophy has always been to provide players the most options of any poker festival in the world. WSOP.com online bracelets have a strong track record of significant prize pools, making them a great option for players who want to multi-table while in a live tournament, or play from the convenience of their home or hotel."
The 11 online events come on the heels of 74 online bracelets being awarded thus far in 2021. In July, WSOP.com awarded 33 online bracelets followed by eight more in August in Pennsylvania after the debut of WSOP PA. Another 33 online bracelets were also awarded on GG Poker, which recently wrapped its international series.
Check out the PokerNews 2021 WSOP Hub Here
2021 WSOP Online Bracelet Schedule
Two online bracelet events, which were first introduced to the WSOP back in 2015, will kick things off on October 3 with the $5,300 buy-in NL Hold'em Freezeout at 3:30 PST followed by the $500 buy-in NL Hold'em BIG 500 [3x Re-entry] at 5:30 PST.
Similarly, November 14 will be a double bracelet day with two events starting at 5:30 PST – the $7,777 buy-in Lucky 7's No Limit Hold'em High Roller [1x Re-entry] and the $777 buy-in Lucky 7's No Limit Hold'em [2x Re-entry].
| Date | Time (PST) | Tournament | Buy-In |
| --- | --- | --- | --- |
| 10/3/2021 | 3:30 | WSOP.com (NV/NJ) Online Bracelet NL Hold'em Freezeout | $5,300 |
| 10/3/2021 | 5:30 | WSOP.com (NV/NJ) Online Bracelet NL Hold'em BIG 500 [3x Re-entry] | $500 |
| 10/10/2021 | 5:30 | WSOP.com (NV/NJ) Online Bracelet NL Hold'em Ultra Deepstack [2x Re-entry] | $400 |
| 10/17/2021 | 5:30 | WSOP.com (NV/NJ) Online Bracelet PLO Crazy 8's 8-Max [3x Re-entry] | $888 |
| 10/24/2021 | 5:30 | WSOP.com (NV/NJ) Online Bracelet Championship [2x Re-entry] | $1,000 |
| 10/31/2021 | 5:30 | WSOP.com (NV/NJ) Online Bracelet [2x Re-entry] | $666 |
| 11/7/2021 | 5:30 | WSOP.com (NV/NJ) Online Bracelet NL Hold'em High Roller 8 Max [2x Re-entry] | $3,200 |
| 11/14/2021 | 3:30 | WSOP.com (NV/NJ) Online Bracelet Lucky 7's No Limit Hold'em High Roller [1x Re-entry] | $7,777 |
| 11/14/2021 | 5:30 | WSOP.com (NV/NJ) Online Bracelet Lucky 7's No Limit Hold'em [2x Re-entry] | $777 |
| 11/21/2021 | 5:30 | WSOP.com (NV/NJ) Online Bracelet Mini Main Event [Freezeout] | $1,000 |
| 11/21/2021 | 12:30 | WSOP.com (PA) Online Bracelet Mini Main Event [Freezeout] | $1,000 |
Recommended for you